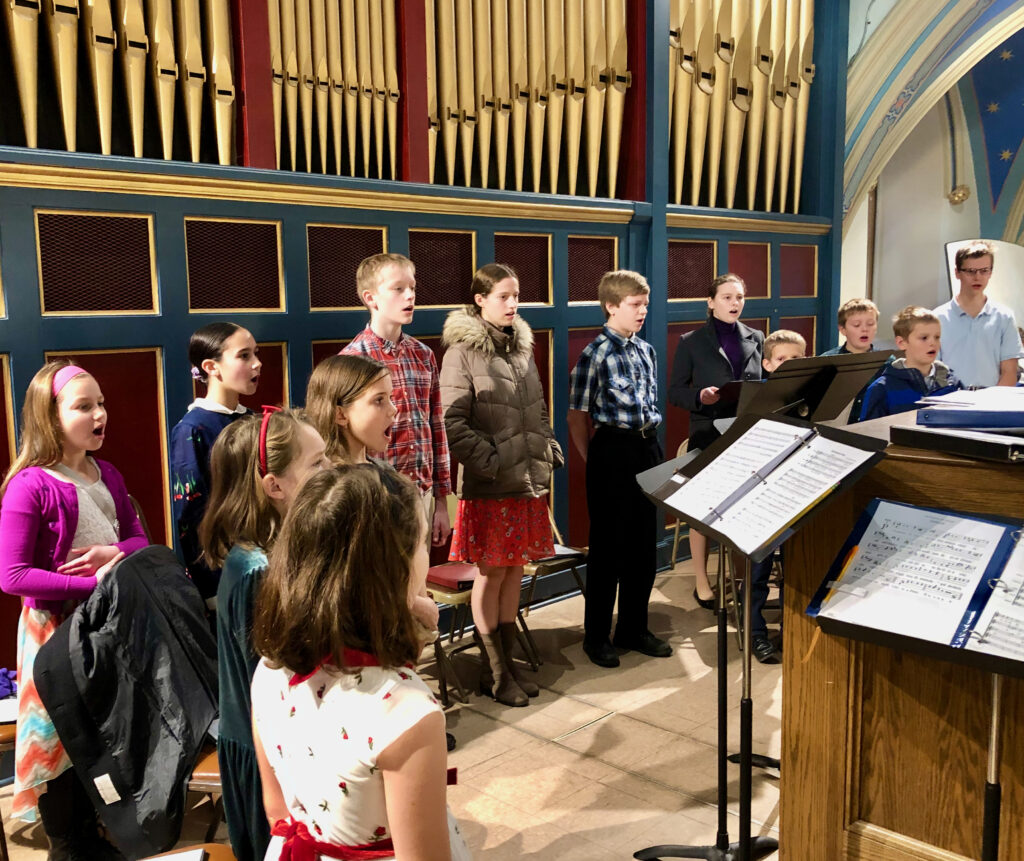 A program of musical and faith formation based on Gregorian chant and sacred polyphony, open to children and young people from ages 8–18.
Weekly classes on Thursday afternoons from 3:30–5:00 p.m. during the academic year
The spring semester will begin on Thursday, January 19, 2023. The schola will sing for 1-2 Masses during the spring, with other optional singing opportunities as well (such as the Processions on Palm Sunday and Corpus Christi).
The Schola is open to children from any school or parish.
Faculty: Charles Weaver * Nicholas Botkins * Elizabeth Weaver
Fees:
$125/semester for 1 child
$225/semester for 2 children
$300/semester for 3 or more children
For more information, please contact us.
To register for the Spring 2023 semester of Youth Schola, please click here: