A Schubertiade
Sunday, November 5, 2017 at 3:00 p.m.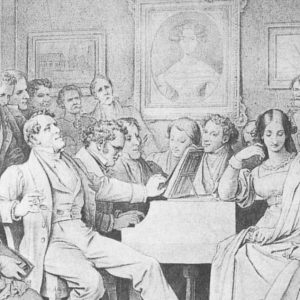 The Schola Cantorum of St. Mary's will present a program devoted to the music of Franz Schubert, including excerpts from his Deutsche Messe and other chamber and choral works. Individual members of the Schola will also sing some of Schubert's most beloved solo songs, including his "Ave Maria" in the original poetic German. The singers will be accompanied by director David J. Hughes on piano and organ and assistant director Charles Weaver on 19th-century guitar.
The concert will be held in the church at 3:00 p.m.  General admission is $25 ($15 for students and seniors), and special reserved seating in the choir loft is $50. All are invited to a light reception following the concert, and also to Solemn Vespers at 5:00 p.m. in the church.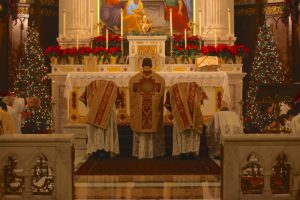 Proceeds from this concert will help fund a special liturgical performance of Schubert's delightful Mass in G Major, with the combined choirs of St. Mary's and stringed instruments, at the Midnight Mass of Christmas (prelude starts at 11:30 p.m. on Sunday, Dec. 24).
Presented by the St. Cecilia Society. Your donations make the extraordinary sacred music at St. Mary's possible.