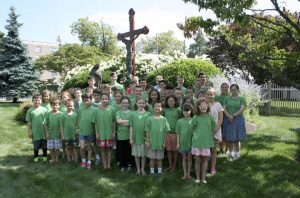 Chant Camp (July 30–August 3, 10 a.m.–3 p.m.) is an exciting opportunity for children to learn about singing and reading music, with a basis in Gregorian chant.
We are pleased to offer two levels: Beginner & Intermediate. No prior musical experience is required. Led by our Director of Music, David Hughes.
Includes daily Mass & recreation. Go here to find out more and to register!