Father Richard Gennaro Cipolla,
Pastor of St. Mary's, 2015–2018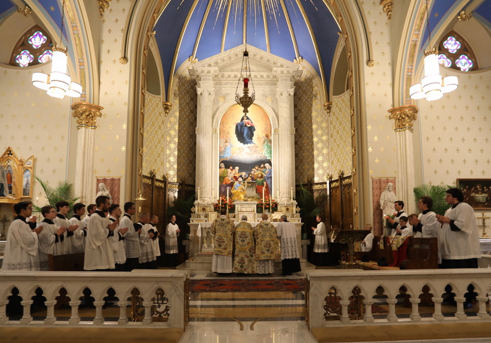 Fr. Cipolla's last Sunday as pastor was June 24, 2018, the feast of the Nativity of St. John the Baptist. The music for Solemn Mass included works of Byrd, Mozart, and Monteverdi. The subject of his sermon was "Friendship." The parish gave a festive reception in his honor in the church hall at 3:00 p.m., including surprise choral entertainment. View photos of the 9:30 Solemn Mass and the reception here.
Photos from Fr. Cipolla's time as pastor: